Pre Apprenticeship includes 256 hours of basic training (M-TH, 8 hrs/day). You will learn basic elements in the use of tools and fundamentals of brick and block laying. This training prepares you for job site and apprenticeship classes. You will be provided tools and materials for training. Classes run eight weeks in the spring. As soon as you complete your pre apprenticeship, you become a union member and start your career in bricklaying.
Curriculum
Use of Basic Tools & Equipment
Mortar Manipulation
"Laying to the Line"
Math & Measuring
OSHA Certification
Bricklayers & Allied Craftworkers 4INKY Apprenticeship program is a four-year program. Here, apprentices gain skill, knowledge, & experience in the field, classroom, & shop time. Apprentice pay wages start at 50% a journey-worker's rate. Apprentices receive union benefits; medical insurance & pensions/retirement options.
Apprentices earn associate degrees with IvyTech, debt free, paid for by BAC4INKY Apprenticeship. We are an authentic earn while you learn apprenticeship. We provide todays growing construction industry with the best hands in the business.
Curriculum
Laying Brick & Block
Pointing, Cleaning, Caulking
Refractory
Flashing & Grouting
Scaffolding
Welding
OSHA Certification
History of Organized Labor

Classes

The apprentice classes are held once a week for eighteen weeks starting in November and completing in March. Each class is an eight hour day and will consist of classroom and shop time. Classes are held in winter months so your summer months aren't disrupted for better opportunities for work.
WHO WE ARE
We are the BRICKLAYERS & ALLIED CRAFTWORKERS 4INKY APPRENTICESHIP program, aka, BAC4INKY Apprenticeship. We are an authentic earn while you learn apprenticeship with six locations across Indiana & Kentucky. We are committed to developing highly skilled bricklayers providing the latest in the masonry industry. BAC4INKY Apprenticeship consists of pre apprenticeship, apprenticeship, and continuing certifications for journey-workers. In maintaining an ongoing education, we craft skilled bricklayers who build superior structures as well as opportunities. BAC4INKY Apprenticeship provides today's growing construction industry with the best hands in the business. We are vested in our apprentices because overtime these apprentices vest in us.
OUR HISTORY
The Bricklayers & Allied Craftworkers Local 4 of Indiana & Kentucky Apprenticeship & Training Program was established in 1994. All chapters united to create a single apprenticeship under the direction of James Crum. By creating a statewide apprenticeship, Crum was able to maintain a higher standard of training. He developed a program combining knowledge and skill from previous generations leading to today's highly skilled bricklayer. This apprenticeship continues to succeed in creating the best hands in the business.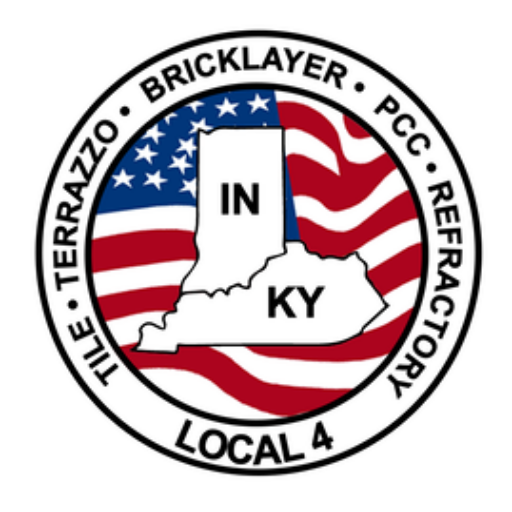 "The Best Hands in the Business"
Today the BAC 4 IN/KY Apprenticeship & Training Program is under the direction of Roger Jones. He has taken great strides in moving Bricklayer & Allied Craftworkers Apprenticeship forward with today's initiative. From restructuring schools to updated facilities, Jones continues to maintain a high standard that has kept our apprenticeship authentically an earn and learn, built for success program.