WHO WE ARE
We are the BRICKLAYERS & ALLIED CRAFTWORKERS 4INKY APPRENTICESHIP program, aka, BAC4INKY Apprenticeship. We are an authentic earn while you learn apprenticeship with six locations across Indiana & Kentucky. We are committed to developing highly skilled bricklayers providing the latest in the masonry industry. BAC4INKY Apprenticeship consists of pre apprenticeship, apprenticeship, and continuing certifications for journey-workers. In maintaining an ongoing education, we craft skilled bricklayers who build superior structures as well as opportunities. BAC4INKY Apprenticeship provides today's growing construction industry with the best hands in the business. We are vested in our apprentices because overtime these apprentices vest in us.
OUR HISTORY
The Bricklayers & Allied Craftworkers Local 4 of Indiana & Kentucky Apprenticeship & Training Program was established in 1994. All chapters united to create a single apprenticeship under the direction of James Crum. By creating a statewide apprenticeship, Crum was able to maintain a higher standard of training. He developed a program combining knowledge and skill from previous generations leading to today's highly skilled bricklayer. This apprenticeship continues to succeed in creating the best hands in the business.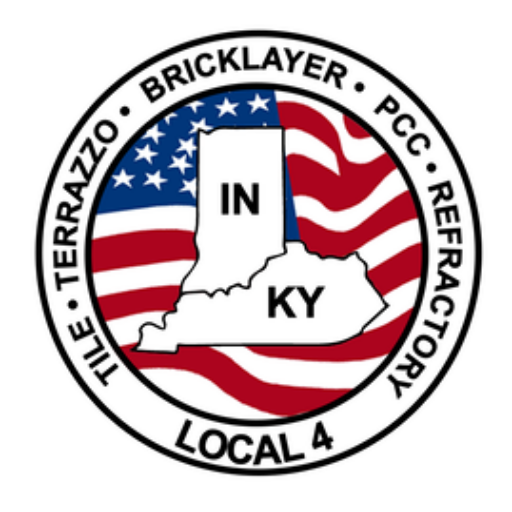 "The Best Hands in the Business"
Today the BAC 4 IN/KY Apprenticeship & Training Program is under the direction of Roger Jones. He has taken great strides in moving Bricklayer & Allied Craftworkers Apprenticeship forward with today's initiative. From restructuring schools to updated facilities, Jones continues to maintain a high standard that has kept our apprenticeship authentically an earn and learn, built for success program.